Just a little late for Domestic Violence Awareness month in the US, but right on time for Domestic Violence month in her native Canada, here's Louise Gallagher's guest post, It Takes A Community.
Once upon a time I loved a man who was not true. When he was arrested and I was set free, I wanted to mourn the relationship that was too good to be true. I wanted to grieve the man with whom I'd fallen in love. But he did not exist.
How could I mourn a dream? How could I grieve a figment of my imagination? Where was the substance to the chimera of his being in my life?
When first I was set free, I tried to mourn the man I thought he was and ended up grieving for the woman who was betrayed. Me.
I grieved for that woman who believed in Prince Charming and awoke to her worst nightmare raging in the night. I grieved for the woman who believed no one could willingly, knowingly, consciously create such evil and who then had to awaken to the truth, someone did and that someone had once promised to love her, 'til death do us part, and had actively engaged in making the death part come true.
I grieved for the woman whose hungry heart led her into his arms. I grieved the woman who had to give up on believing in herself in order to keep believing in him. And I grieved the woman who almost lost her life because she could not believe she deserved to live.
I grieved that woman who was me, who was so wounded, battered and bruised upon the road of life she was willing to follow her magical thinking into the nightmare of his lies. She was betrayed.
But I did not grieve him.
I prayed for him. I prayed for him a miracle, for only a miracle will set him free. And in my prayers, I let him go.
When first I stumbled off that road to hell I could not feel my heart within me. I could not feel the warmth of the sun upon my face. I could not feel.
In healing, I have opened up to all my feelings. I have embraced my life and fallen into love with all of me. My joy, my sorrow, my pain, my elation. I accept all of me and what happened to me. It is of my past. It is not my future. I accept that I have changed. Something in me died and that which is gone, shall never be again. But my loving memories of that woman who was abused are tenderly held within my heart forevermore as I become all that I am meant to be, today and every day.
In healing, I let go of what happened to me then and rejoice in the wonder, the beauty, the joy of being alive today. In living, I create my poem of love that says, this is my one and only life, it is mine to love and cherish.
Once upon a time I was an abused woman. Today, I am free to live in the rapture of now, standing tall, loving life, loving being me.
I am blessed. In my healing I have had help along the way, many people to support me and love me back to well-being.
I could not have done it alone.
It takes a village to raise a child, it takes a community to heal the broken dreams of one who has been abused.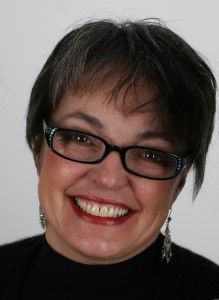 Louise Gallagher is the writer/producer of At the Heart of Centre Stage, a one hour documentary for Global National TV. Her book, The Dandelion Spirit, and her blogs Recover Your Joy/A Year of Making A Difference, are aimed to help people heal from "relationships of the hurting kind."
Her Tedx talk, below, explores the process of healing and the role of volunteering in recovering one's own soul and spirit.
***
Domestic Violence Resources
USA:
National Domestic Violence Hotline
- 1-800-799-SAFE (7233) TTY- 1-800-787-3224
National Coalition Against Domestic Violence
(includes downloadable guides for helping women in abusive relationships)
RAINN
- Rape, Abuse & Incest National Network 1.800.656.HOPE
National Alliance on Mental Illness, aka
NAMI
Canada:
National Clearinghouse on Family Violence
- you will need to opt for English or French
UK:
Women's Aid
- 0808 2000 247
Australia & New Zealand:
Domestic Violence Information Manual
- phone numbers vary by territory
For Male Victims:
Menweb
Why Men Stay in Abusive Relationships
This concludes my Domestic Violence series.
Do you know women and men who have endured domestic violence,
and not only survived, but thrived afterwards, like Louise?
Please join me in thanking Louise for sharing her story.